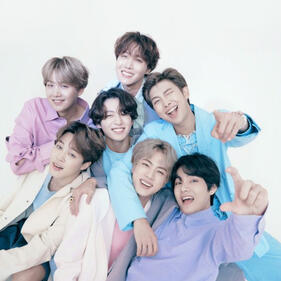 BTS COMMUNITY
All our profile's important links.
READING LISTS
Are you looking to be featured in one of our reading lists? Please read this page to find out how to do that!
---
Our Reading Lists
Here are the following reading lists that you can submit your story to be featured on:

💜 BTS OT7

💜 BTS RM

💜 BTS Jin

💜 BTS Suga

💜 BTS J-Hope

💜 BTS Jimin

💜 BTS V

💜 BTS Jungkook
---
How to Get Featured
We have a detailed chapter explaining what we look for in potential featured stories. Please click here to read our "Getting Your Story Featured" chapter.
---
Submitting Your Story
Please click on the button below to be redirected to our reading lists submission form.
THE MAGIC SHOP
Here's what's poppin' at BTS-Community!
Click on the name of the event to go to chapter.
---
---
---
❝
Magic Shop is a song by BTS dedicated to their fans, ARMYs, and serves to tell us they will forever be with us. They are our magic shop we can hide in and heal our hurts.
"So show me (I'll show you)" can be interpreted in the context that they don't want us to be afraid of showing our true selves to them.
❞